Heritage Languages
March 25, 2021
Leave your thoughts
Lately I have been on a journey learning Korean. My connections to the country are limited to friends and a couple of stopovers in Seoul. Sometimes we need to bolster our reasons to learn a language. Sometimes they are naturally there. Enter heritage languages…
Many of us wonder which languages our family members spoke in the past. How did our ancestors communicate? Sometimes we don't need to dig too deep to find a rich linguistic heritage behind our closest of generations. Heritage languages can mean so much when you explore them.
First impressions
On a rainy day in London I was making my way back from a language event where I was speaking about career opportunities with languages. When I got to the corner of the road I saw a person standing there with a beaming smile. She said, "Hello!" in a charming Australian accent and I stopped and we started talking.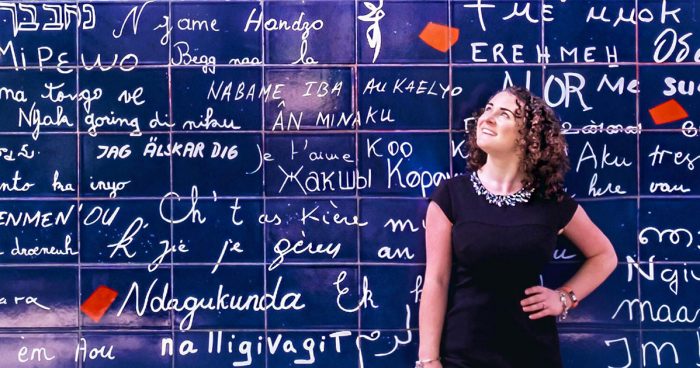 Michele was friendly and also enthusiastic about her work developing a language course, focusing on Italian at the time. She was getting word out to people in that area, knowing that they'd been to the same language event and would be likely open to talking more about languages with her.
Second impressions
We talked for about 30 minutes and I told her about the online language learning community and we exchanged details and stayed in touch. I was immediately impressed with her work ethic, her tenacity and her ability to be so positive in the drizzle that coats The Isles!
Fast forward a few years…
The years went by and Michele and I staying in touch. We even joined a North Sámi course together in 2020! But it wasn't until I invited her to join me for a chat on Clubhouse. I asked her to introduce herself. To introduce her plugged her work on The Intrepid Guide and explained that's how we met in London in the rain. Then I also told people about her amazing photography on her Instagram account!
As Michele started talking about herself and how she got into Italian, I was left gobsmacked by the details of the story I'd not heard before. It's these moments when you realise just how multifaceted people are. These moments are a wakeup call to realising the hidden depths we don't see…sometimes for years!
What is Michele's Story?
As soon as the Clubhouse chat was over, I had to ask Michele to do a Zoom call with me, so I could get her to record that story to share. She was quite shy in Clubhouse, thinking she might be boring people. Talking about yourself a lot in some cultures can make you feel like you're hogging the limelight. But this is not the case for Michele's story about her heritage language. It's simply lovely to hear and inspiring to learn about her journey? Check out our chat and see for yourself!
Have you got a heritage language journey story you've been on? Or one you'd like to explore? I'd love to hear about them!
If you sign up for italki and buy a coupon for language lessons through them, you can use the Promo Code below at checkout to get $5 OFF your order! So a $10 coupon costs you just $5! Use Promo Code: RICHARD
Categorised in: Language Stories
This post was written by Richard