Why You Should Join The Language Event in Edinburgh
March 21, 2023
Leave your thoughts

I'd really like to get across why you should join The Language Event in Edinburgh this year. To start let me give some of my own motivations for being in this world of languages…
As I see it, language is an essential part of our lives. Language cuts across everything we do. It the an important thing that defines us as a species. Language is a tool that we use to communicate with each other and to express ourselves. Language helps us build relationships, learn new things, and expand our horizons. It is something that connects us with the world around us, and it's something that we should celebrate. This personal connection has been a huge motivator for me to learn languages and engage with others around the world. I simply love to spread the love of language. In addition to that I also revel in the prospect of hearing from others on topics I am not well versed. This helps me to understand the world that little bit better each day.
The Language Event in Edinburgh is an excellent opportunity for you to share your interest in languages with others. This event brings together speakers ad participants from various backgrounds to discuss language-related topics. It's a chance to learn from experts in the field, hear about the latest developments in language learning and explore the issues facing linguistic groups who speak indigenous, endangered, and vulnerable languages. This is a topic I have been keen on in The UK with my Cornish Studies. The Language Event in Edinburgh has a playlist on the Polyglot Conference YouTube channel for you to see what I mean.
A Nice Range of Topics
The Language Event is taking place on 22-23 April, and it's a two-day event packed with exciting talks and workshops. You'll have the chance to hear from some of the best minds in the industry, including language educators, entrepreneurs, and activists. You'll get to learn about the latest research in language acquisition, the development of language products and services, and the issues facing linguistic minorities worldwide.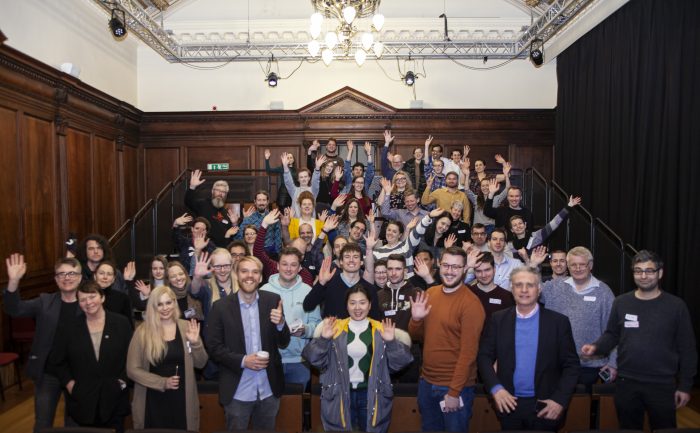 The Stars of The Show
One of the most significant benefits of attending The Language Event is the chance to connect with other people interested in languages. It's an opportunity to break bread with like-minded individuals, share experiences, and enjoy each other's company outside of the presentations. You'll have the chance to network, exchange ideas, and maybe even make some new friends.
How to Join Us
So, whether you're a language enthusiast, an educator, or an entrepreneur, The Language Event is an event you don't want to miss. It's a chance to learn, grow, and connect with people who share your passion for languages. Tickets are available now on The Language Event website. Don't miss out on this fantastic opportunity to explore the world of languages with other like-minded individuals. Join us in Edinburgh on 22-23 April and celebrate the power of language!
I am happy to give you more reasons why you should join The Language Event in Edinburgh. Just shout out!
Get your here ticket!
Categorised in: Uncategorized
This post was written by Richard