How Do We Learn Languages?
April 11, 2021
Leave your thoughts
We talk a lot about tips and tricks for language learning. During a Scottish Gaelic class the teacher told the students not to write things down and to be present and in the moment.
Taking notes is something that has always appealed to me. Now I was calling it all into question. The question in the title came to mind right away: How do we learn languages?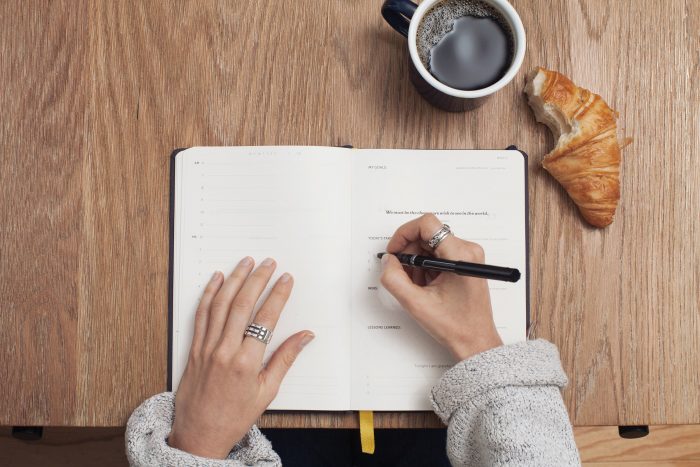 Korean in and nothing out
It was time for my Saturday italki Korean session. I'd been diligently going to my Korean Study Group on Clubhouse. Daily exposure to Korean and following my usual advice for language learning. I went into my class thinking I was moving in the right direction. Stumbling over words I was not phased because I know it's normal. But I was really fumbling over infinitive I'd forgotten in a haze of conjugated forms I'd been learning.
At the end of the italki Korean class my teacher said to me, "Mr. Richard, it would be good if you study the words we learn in the lessons."
This stood out to me and I thought back to my Gaelic teacher's comments too. They were both right. I needed to do more for the classes themselves. It needed to be something active.
OK, so how do we learn languages?
"You take notes to do the job of your brain, so you don't have to remember what you write down" and "the notes you take are an extension of your brain, so you don't have to remember." These phrases from my Gaelic teacher were ringing in my ears as I considered my Korean teachers comments to me.
I had a lot of notes. But were these words in my head? Honestly? No. No they were not.
What's the point of learning languages anyway?
The major reason for many of us to learn a new language is to communicate and understand another tongue and its people. Well that's a common end goal anyway, right?
If the words we learn remain on notes and gather dust like the books we don't study and learn though, what does that mean for us? Well, we simply don't learn the languages we say we want to study.
Language learning is a case of petition of language and its patterns to the point that they become automatic. If they never become etched in our minds, do we ever even really know the languages we study?
Conclusions of a language learner
A tweet by my friend, Vladimir Skultety just before my live chat on YouTube stood out to me.

Was Vlad right? Can we really learn any language easily just with persistence because we've done it successfully once before to a high level?
I agree we can do it in theory. The reality for many of us, myself included, is that we often lose track of what it took for us to learn the first, second, third, fourth or any other number of languages before. We forget the energy spent, the memroising required, the hours spent and the practice invested. Our brains look back with rose coloured glasses and it becomes hard to take an honest look at the reality of what's involved.
If we fall into the trap of forgetting or not realising what is involved, then we risk losing hope, losing motivation and failing at learning our new language. Even after having studied many languages I still face these same dilemmas.
We can all learn our languages. We just need time, patience and discipline to really study it in a meaningful way. Repetition is key until the language is engrained in our brains and becomes automatic!
If you sign up for italki and buy a coupon for language lessons through them, you can use the Promo Code below at checkout to get $5 OFF your order! So a $10 coupon costs you just $5! Use Promo Code: RICHARD
Categorised in: Korean, Uncategorized
This post was written by Richard